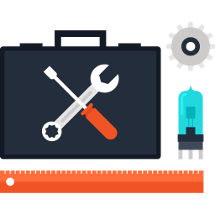 Comprehensive, top quality database management services
At Datamatic Consulting we love what we do, and our philosophy is simple. We're committed to delivering you the most creative, best practice and cost effective data- base management solutions available. Along with exemplary service – always. And because we partner with all the leading industry database providers we're an independent advisor, not a reseller for any particular database vendor. We'll always act in your best interests.
Complete custom data expertise, impeccable service
Datamatic Consulting is an Australian-based database specialist company, but our reputation has spread and we also service clients right around the world. We combine extensive technical expertise and solid business acumen to sort out your data and business intelligence problems – no matter how complex – quickly and cost effectively. Our flexible solutions are guaranteed to increase your efficiency and profitability, and our 100% responsive service is second to none.
Expert in all leading database software
We provide database design, development, administration and training for the industry database leaders– MySQL, Oracle, MS SQL Server, PostgreSQL, SAP ASE, MongoDB,Couchbase, Apache Cassandra and Hive . We're also able to use our extensive knowledge of the database and business intelligence landscape to deliver you a highly professional database specialist recruitment service.

In other words, Datamatic Consulting is your one stop shop when it comes to all things data and BI.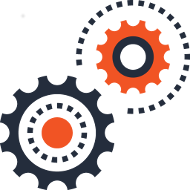 Your success is our success
At Datamatic Consulting our chief delight is seeing the amazing difference the perfect technology applied the right way can make to your business systems. We also love to show you how it all works. We'll do our utmost to find the best solutions and provide great support in whichever ways best suit you. So whether you want us to develop your applications, or teach you and your team how to do it yourselves, we're always here to help.
Socially responsible
You'll be glad to hear that as a firm with a social conscience 0.05% of our profits go to Save the Children India , the wonderful organisation that's doing amazing things to provide homes and shelter to Indian street children.

Ask the Datamatic Consulting professionals
Want to find out more about what we do, and which of our services will best help streamline your systems? Get in touch with our friendly experts for a completely no obligation chat about how you can take full command of your data. We can take you right through your options, with all their advantages and disadvantages. No two companies or organisations are alike, and our aim is to help you choose the optimum solution for your particular situation. Alternatively, call us on +61 2 9126 8965.