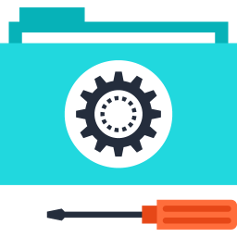 Your complete DBA
If you're sick of database alerts and hassles, you need the help and support of a specialist DBA, or database administrator. Datamatic Consulting's data monitoring service will provide expert hosting, tuning and maintenance of your database, leaving you to get on with what matters – your core business. And our flexible, reasonably priced options mean that we can give you as much or as little database support as you need. You'll only pay for what's necessary to maintain optimum health of your database system.
Specialists in all major database technologies
We're experts in all the leading databases, including MySQL, Oracle, MS SQL Server, PostgreSQL, SAP ASE, MongoDB,Couchbase, Apache Cassandra and Hive . And our ongoing maintenance and monitoring means that we can guarantee the performance and efficiency of your databases – including those for big data – no matter what your individual configuration and requirements.

Bonus: our database support professionals are all based in Australia – you'll never have to put up with semi-unintelligible phone calls again.
Unbiased advice on choosing the right database
There are so many factors that go into choosing the best database for your particular business. And as an independent seller we're perfectly placed to help.
Seamless database implementation and licensing
Our professionals will of course help you set up the database and choose the right license. We create your database design based on your application requirements, taking into consideration your special clustering, partition and replication needs.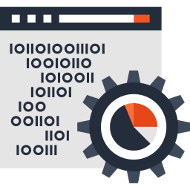 Expert database migration and integration
Our highly experienced DBAs take the stress out of your database migration, partnering with you to devise meticulous strategies for even the most complex migration projects. Sharing our know-how with you every step of the way.

Long-term database efficiency means peace of mind
Datamatic Consulting's world class remote database administration service is totally client-centred, so we custom tailor your data management support to suit your particular circumstances. Our database monitoring services include:
Daily checking
Health monitoring and bug fixing
Backup and recovery
Space organisation
Capacity projection
Patching
Security
Upgrades
Resource management
Data control
Database management
Performance management
Schema management
Problem control
Disaster recovery
Stability planning
You can use our service on a periodic or on-demand basis.
Talk to Datamatic Consulting
Contact our DBA experts at Datamatic Consulting today and find out how we can remove the pain from your data management. Or give us an obligation free call on +61 2 9126 8965.