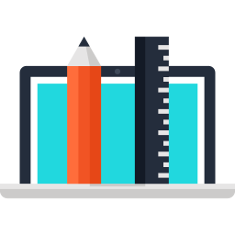 Optimum data analysis, integration and migration
At Datamatic Consulting we have a long history of successfully delivering complex data analysis, migration and integration project outcomes. And our Australian database specialists are highly skilled in helping you with one-off services, or projects on an ongoing basis.
Get the most from your data
Knowledge is power, and exploiting your data to the full is vital to your business success. Our cutting-edge data mining and analytics services can provide you with invaluable insights and a comprehensive, focused picture of your current and target customer base. You'll be able to pinpoint the optimum, most cost effective ways to reach your desired audience and identify their buying patterns and trends. Plus, of course evaluate response rates and the overall success of a campaign.
Partner with Datamatic Consulting's powerful data analysis services to form the cornerstone of your successful marketing activities through:
Data breakdown and analysis
Profiling
Modelling
Demographic and geographic analysis
Mapping
Campaign evaluation and reporting, including response and ROI
High quality data integration services
After expert, cost effective and secure custom data integration? With Datamatic Consulting's advanced data management platform we can:
Integrate your system or API with a third party system or other API
Develop custom data integration and ETL solutions
We also have a wealth of experience in master data management.
Streamlined data migration
When you partner with Datamatic Consulting for your data migration services you'll be taking advantage of best practice toolsets and methodology. No matter whether your task is large or small, our highly experienced data migration specialists guarantee you meticulous planning, minimal workplace disruption and outstanding results.
Here are the basic stages of our data migration process:
Business impact analysis

Stakeholders such as IT, database, system administration and compliance personnel are consulted to ensure their needs are factored into the migration planning.

Information gathering

The complexities of the project are fully scoped. The roots, locality and volume of the relevant data are mapped, either by manual or automatic means.

Mapping and design

This process is either one-to-one, when the source and destination are the same, or relay out, when they're different.

Migration plan

This end deliverable of the planning phase functions is the blueprint for the migration implementation. Customer expectations, project deliverables and migration methodologies are clearly defined.

Provisioning

During this phase the destination storage environment is prepared. LUNs, volumes, directories etc are assigned, security attributes determined and shares (exports) generated.

Pre-migration test

Prior to any data move it's vital that some appropriate part of the migration plan be tested and validated. The results will determine whether modification of the plan is needed.

Migration

The actual migration entails moving data from its original source to a new destination. Alternatively, the data can be moved out of the path, or into the data path.

Migration validation

Making sure that the whole migration process went according to plan is, of course, vital. Hidden post implementation errors need to be identified and erased. Plus access to data, file permissions, structure of directories and the work of applications all need to be carefully checked.

Like to talk?
If you'd like to know more about any of our services, or would simply to discuss your own data management needs without any obligation, contact our friendly experts today. Or give us a call on +61 2 9126 8965